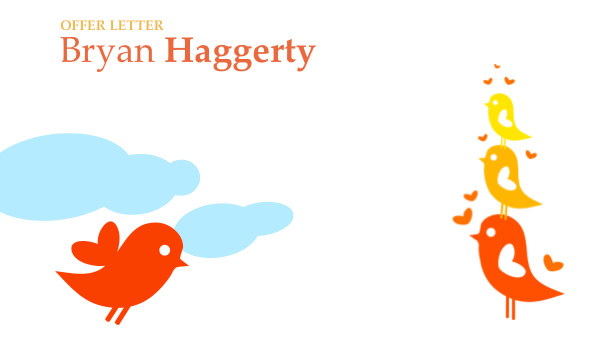 Almost 3 years ago I posted my first tweet while on a trip to Washington DC.
Sitting in a hotel in DC about to look for some delicious Thai food.

— Bryan Haggerty (@bhaggs) March 21, 2007
A somewhat inane first tweet, and I'm happy to say that I did actually find that delicious Thai food.
Twitter's early simple premise of sharing what you're doing with friends has evolved to become a communication platform with seemingly boundless potential, which is yet to be fully realized. And that is why I've decided to join Twitter as part of their mobile team.
My time at LinkedIn has been filled with great successes and it was a privilege to work with some amazing people.
Be sure to follow me on Twitter @bhaggs